What is Grace Giving?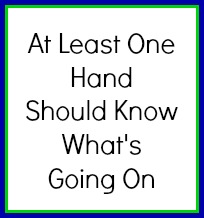 "Grace" Is Not The Synonym
For Mindless Enthusiasm
I began a series of posts on Tithing in July 2009 that immediately attracted a lot of negative attention.  Every comment came from people who reject tithing, believe it was eliminated at the cross and feel quite free to abuse anyone who thinks otherwise.
They refer to those who teach tithing variously as false prophets, liars and thieves.
Those who practice tithing, they say, are duped.
Anyone who doesn't see their point immediately or questions them with rational arguments are accused of being gripped with a cultic mindset.
In other words, anyone who disagrees is either a false prophet, a dupe or psychologically damaged.  That makes it easy for them.  Tithers need help not answers.
Well, ever the curious antagonist, I engaged the discussion looking for two specific bits of information.
Firstly, I wanted to know if these detractors could actually prove that tithing can be understood differently to the historical traditional sense.  Was it really never what we thought it was?  Did Abraham and Jacob really not tithe in the traditionally understood manner?  Was their tithing not the same as that incorporated in the law?  Did Jesus' sparsity of comments on tithing mean it was mysteriously and without notice eliminated?
I dedicated several posts to these very questions.  The responses could be described as misdirecting, smoke screening and/or dismissive.  You can peruse the comments on the various posts to see what I mean.
Secondly, I wanted to know what we should do instead.  If not tithing then what?  That is a good question especially for people just starting out.
The answer, in most cases, was "Grace Giving" but it was never accompanied with a clear definition of what that is and how it works, so the questions remain. 
What is that?  What does it mean? How does it work? 
I've asked all these questions and gotten very little in response. Answers are vague, definitions are thin and asking for detailed clarification doesn't help. I haven't met one anti-tither yet that will tell you up front exactly what they give or how they calculate it. The Bible says the right hand shouldn't know what the left hand is giving to charity – which is not exactly the same thing as a tithe – but one hand should definitely know what is going with the money.
But, in the course of interacting with these anti-tithers a glimmer of evidence came through. One lady, carrying unwanted debt, asked if she could use her tithe to pay off the debt and the anti-tithe spokesperson said absolutely.
The implication was, as long as she was paying off debt she didn't need to pay God anything! In another post he says exactly that, "I don't want you to give another dime until all of your unsecured credit is paid off." I can't imagine telling anyone to do that. It doesn't make sense spiritually or practically but from this we glean the first rule of grace giving.
Rule # 1: Donations Must Be Used To Pay Off Debt
You must use any money you might otherwise offer to God, tithe or not, to pay off accumulated debt.
There was no discussion on how this woman accumulated debt. Apparently it didn't matter. It was assumed that offerings are a primary cause of debt and, therefore, must be the primary line of correction.
But, it doesn't stop there. Anti-tithe then proceeded to use his parents' experience to illustrate his point. Here is the quote:
My parents paid tithing for 20 years, and i can tell you that in the end they were still in $30,000 in credit card debt. Their tithe over those years was equivalent to about $100,000. I believe a wise steward would pay 70,000 in tithes and offerings and used the other 30,000 to stay out of debt.
Here is the skinny on the illustration.
Thirty grand over twenty years represents over budget spending of $125 a month.
He recommends using the tithe to avoid the debt, i.e., wait till the end of the month to see what is left over before paying God anything. Don't worry if what is left is less than a tithe.
So now we have the second rule of grace giving:
Rule # 2: Pay God Last
Make your contributions to God only after everyone and everything else has been paid, even if nothing is left. In this scenario God becomes your first line of defense against over spending.
Of course, no serious minded person could think this. Jesus said seek God FIRST and in context was discussing money. But, even if we took Anti-tithes advice seriously, it still leaves us with unanswered questions.
If I get to the end of the month and I have more than a tithe left over do I give a tithe, everything left over, less than a tithe or what?  What rule do I follow in calculating an amount? That is a reasonable question to which anti-tithers have no rational response.
By the way, when I suggested he was teaching people to live extravagantly before they give to God he felt compelled to share his parents' experience. His words:
We had 8 children in our family. My parents sent us to a private Christian School. My dad had a blue collar job. That is how you spend so much money. We never had a fancy car. We didn't have a nice house. I lived in the ghetto. We always had food. We never had any fancy clothes, or nice shoes. But my parents obviously struggled between the battle of providing the necessities to their children and giving 400/month in tithes.

My family didn't have the luxury of paying ourselves fully first. That was never the case. My father always paid God first, and then did what he could for his family. I look back as a parent myself, and do not know how i am here today.

I could count with both my hands the number of times my family went out to eat.
My response:
I have a lot of respect for your parents. I hope you haven't convinced them they were wrong and I think you and your siblings could help out with some of the debt.

I'm also curious about the school situation. We sent our kids to a private Christian school also and because we were tithing members we paid reduced school fees. In fact, what we paid in tithes was less than the amount by which the fees were reduced. That represents a return on the tithe before it is given.
If you are interested you can follow the whole conversation here.
Truth? Tithing never hurt anyone. It always helps and there aren't enough arguments to make it go away. But, I am still open. Anyone who can provide a complete non-tithing concept for giving that includes faithfulness, consistency and commitment and can deal honestly with legitimate arguments for tithing will have my attention.
What do you THINK!AboutIt?
In Tithing
, Douglas Leblanc provides much more than a narrow discussion on a traditional issue. It isn't the same old arguments presented the same boringly technical way.
Instead, and probably because he admits to being "no theologian or exegetical writer," Douglas has found an intriguing way to cut to the real heart of the issue – compassion and concern for others. He shares the experiences of twelve different homes, all couples with the exception of one lone Monsignor, all of whom endorse tithing for a very similar reason: selflessness.
Comments