Suggest A Title For A Book On Tithing?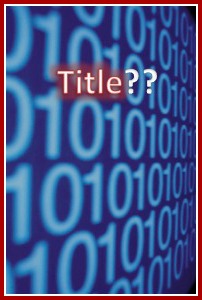 My book on tithing is almost ready to be published but I'm still not sure about the title. At the moment the title is:
Tithing For Today: Why Tithing Is Good For Everyone In Every Era
I like the title but was told that it isn't catchy enough. So, I thought I would ask you, the public, what you thought. Please leave suggestions in the comments and if you come up with the winning title I'll give you credit in the book.
And for the non-tithers out there, please be nice. Thanks
Comments