God Uses Illness
To Heal Us
In Different Ways
Mention John chapter 11 and most people think of Resurrection. No surprise there. The chapter records Jesus raising Lazarus from the dead and most sermons on that chapter focus mostly on that event. It's the dominant topic. It's hard to study the chapter and not think about resurrection but it's also obvious. Maybe there is something else in the chapter we should look for.
If we poke the context a little other lessons might surface. Read more
A Well Said Point
Is Worth A Thousand Words
Pure prose, even when well written, can easily become long winded which in turn stifles rather than stimulates the thought processes. We've all been there.
That may be the reason poetry became so popular. It says a lot in very few words and very graphically. It's hard not to like. But, theology doesn't fit too well in poetic rhyme. It needs definition and explanation.
In recent times, however, the art of taking long drawn out, slow building concepts and encapsulating them in a few carefully chosen words has become popular. It is one way to reduce a big idea to one easy to remember sentence or phrase. That's the idea behind headings also.
Mark does this often in "To The Wall" and I thought I would mention a few to give you a glimpse of what you can expect. Read more
Not Religious, Not Ceremonial
But Prayer In Action
Mark van Straaten, the author of To The Wall, is a friend of mine. Our paths crossed a few years back at a pivotal point in my spiritual journey. I had finally caught on to the fact that God wasn't restricted to using only Baptists and some of His "other" servants could be quite effective and very decent people. The story of how I got to that transformation is too long to tell here, and really isn't the point, but my next step following that realization was to venture out and make contact.
At the time, Mark happened to be one of the more prominent non-Baptist pastors in my area so I decided to ask him to join me for a cup of coffee. He agreed and for me it was a friendship from the start. His ministry was thriving when we first met and it's still going strong today.
Since Mark is a friend, and someone I respect a lot, you might wonder how I could possibly be objective in a review of any book he writes. Well, it's easy. Let me explain before I get to the book.
Over the years I've sat in many pastors' meetings with Mark, and without fail, when discussions gravitated to topics more easily confused than explained, Mark demonstrated the uncanny ability, not to make a point or even make a good point but to put his finger on the one point that clarified the issue. He didn't necessarily answer the question or solve the problem, he just put things in perspective. That's useful since it is very difficult to do anything constructive with confusion.
Therefore, when I heard Mark had written a book, I wanted a copy. I knew he would make a point worth reading.
Now the book. Read more
From Cadence To Vitality
In Six Steps
Uploading training data from your Cadence Cycle training sessions to your Discovery Vitality account is easy. It can be done without a smart phone or a personal cycling computer. All you need is a connection to the internet. Read more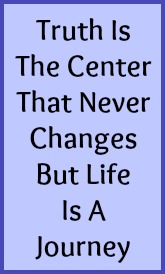 There Is A Fine Line
Between Settling
And Taking A Stand
It's OK to take a stand but it's best to take it carefully, cautiously and with a bit of humility. The more adamantly you take your stand now, the more embarrassed you'll be when you later move.
A stand gives us a sense of stability. It makes us feel secure for the moment, like holding a rail on a train ride. But perspectives change and we might eventually find our beliefs challenged by more experience and a different consideration. Those things count.
The foundation has already been laid. We only need find it. Assuming you're there and digging in is not an appropriate response.
So take your stand but do it without conceit or harsh judgment for opposing ideas. The middle is not always off center.