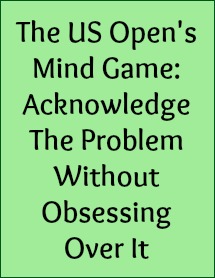 It's More
Than A Test
Of Your Golf Swing
The 2015 US Open was another episode in what has become one of the most exciting and entertaining golf challenges ever.
The mind game in golf, which everyone knows exists, is never more apparent than in the Open. Scoring is perennially low because course conditions are intentionally messed with. The primary cut of rough is always left longer than usual and the speed and slope of the greens can be quite treacherous.
But this year's Open added even more difficulties to the mix. Read more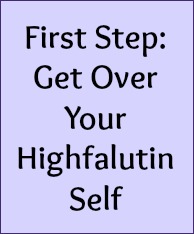 Everyone Learns
Everyone Teaches
The fact that kids learn from parents is so apparent it smacks you in the face.
Kids start out as bundles of curiosity and parents are walking talking versions of Google. Kids learn. Parents teach.
What we don't readily see, or wish to admit, is that parents can also learn from kids, and that shouldn't sound strange. The adage "Never stop learning" applies to every person – including parents – and every relationship – including kids.
I've provided a sufficient number of lessons here (6) to establish the learning-in-reverse point. There could be more.
Before jumping into the lessons, there are three irrefutable facts that support the idea. Read more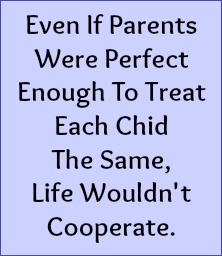 First Grade
Isn't The Same
For Anyone
Some parents pride themselves on treating all their children exactly the same. They even say this out loud as if that is the most honorable thing a parent can do.
Unfortunately for them, even if it were possible, it wouldn't be true.
I do agree that parents should attempt to treat their children equally: equal opportunity, equal resources, equal time but even that isn't possible. First children get all the attention until more are added and every child after that must share.
There's nothing equal about that.
For those who obstinately argue the equal-treatment point, the Bible doesn't help their case.
In fact, the Bible makes a few parenting statements that aren't so easy to pin down. The meaning is clear but the applications are endless. They need qualification.
There is a reason for this. Read more
Easy And Delicious
My wife and I recently visited the Quarters Restaurant on Florida Road. It was the lunch service and I tried something new: Arancini.
I'd never even heard of Arancini before, but it sounded good. I don't try new things often but I'm a sucker for anything with tomato based sauces and this came with a healthy portion of the stuff.
If you're wondering, Arancini is not a rare ingredient, unusual cut of meat or a dish requiring several delicate processes. It's arborio rice formed into balls with a mozzarella center, dipped in egg wash and dredged through bread crumbs.
Once fried, it's served in a bowl of marinara sauce. And it really is tasty. So tasty, in fact, my wife decided to try it at home.
How was it? In a word: Success!!
Sorry Quarters. My wife's rendition was better than yours but that's not unusual. She is the best cook I know. Very difficult to better her servings.
Here's the recipe. Read more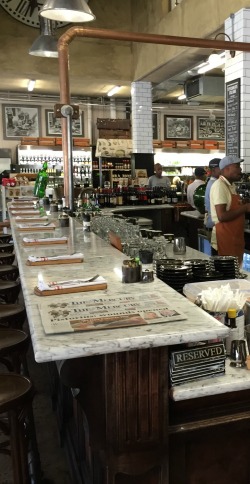 It's An Experience
Just had lunch at the new Old Town Italy restaurant located near Gateway in Umhlanga Rocks.
Wow!! It was an experience. A good one.
How would I describe it?
In a word: Delicatessen/Restaurant/Bakery/Coffee Bar/Gift Shop/Veggie Shop/Imported Goods Shop, and more.
It's a cheese shop too.
There's no end to looking, exploring and discovering. Great variety! Many choices!
You can stroll around shopping. You can eat at the coffee bar. You can eat at regular or tall tables inside, or at regular or tall tables outside. You can buy take-out and eat at home. You make the choices.
It was busy. It was crowded in a nice way. The buzz was apparent. The vibe was consuming. My wife thought it was too loud. I thought it was upbeat.
The service was sufficient but not stellar. The food was more than acceptable but not superior. It was fun and playful, not pretentious.
The bread was incredible. The gelato was more-ish but the pizza and confections didn't amaze me. Restaurant pizzas never do.
But this is not just a restaurant. It's an experience. A good one. I recommend it.
Note: A few reviews complained loudly about service errors and overpriced dishes but let's be fair. It's a new restaurant so service errors can be expected. As for the food, so far I haven't been disappointed. Presentation, variety and taste are great and you're getting much more than food anyway. It really is an experience!
Update: We've now visited Old Town several times and still very pleased. Apparently others find it that way too. On Sunday after church, it was so busy we couldn't get a table. But no worries. You can always stop in to buy some incredibly tasty fresh baked bread, along with meats, cheeses, prepared foods and more, and eat at home.
Contact Details:
39 Meridian Drive
Meridian Park (behind Gateway)
Umhlanga Rocks, KZN
Ph. 031 566-5008
Email: info@oldtown.co.za
Directions:
Head north on Umhlanga Rocks Drive toward Gateway.
Cross the M41 (Phoenix Highway) and turn left at the second traffic circle, Centenary Blvd.
Turn left and travel to the end – Tee junction.
Turn right and Old Town is 75 meters on left, just past Leigh's Cycles.
Enjoy!

KZN