PicMonkey Does
Everything You Need
If a picture is worth a thousand words then it only follows that blogging is improved manyfold by the inclusion of a few images.
And because that is true smart bloggers will do everything they can to reinforce their blogging points with pics.
It also makes sense to use your own photos or screenshots. The pics you buy or borrow from online portals usually come with conditions, which make me nervous. Take your own pics or borrow them from friends without condition. That works.
The problem is pictures aren't always internet friendly, even the good ones. They're often too big and occasionally the exposure or clarity isn't the best. Solution? Edit the pic online. Read more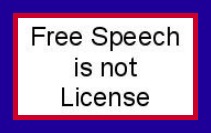 Because many websites are designed to elicit responses, people feel quite free to say what they think and many brave souls do. But after reading through various comments it is obvious that the skills for communicating respectfully, rather than down or slightingly, are not apparent.
And to make it worse, some, in an expression of contempt, will sprinkle their remarks with all kinds of unwanted language, usually aimed at other people. More like a diatribe than a dialogue.
Feeding this tendency is the fact that we don't see the other parties and will probably never meet them so why worry about the rage our comments provoke. Let it rip. Say what you really think. Fire off a response with no regard for the person at the other end.
And if anyone doesn't like it, who cares! Haven't we fought for the right to speak freely.
Yes, the first amendment protects the right to speak freely but those who wrote that principle into law were well experienced in making and responding to arguments respectfully. They sometimes spoke heatedly in the process of carving out constitutional rights but they remained focused on the issue not the respondents.
And they made the assumption that we, the constituents, would understand that insulting, hateful, dismissive, contradictory, vindictive and threatening remarks aimed at individuals were not fundamentals of free speech.
We have proven them wrong on that account and that is why recent laws have been written to curb our vicious free speaking tendencies.
Yes, it is a great privilege not only to think but also to share our thoughts but remember the following rules before and as you write. Read more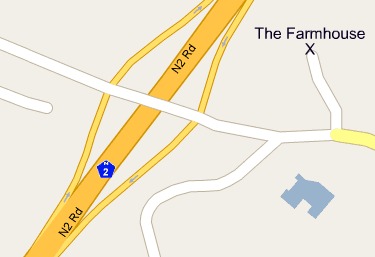 I started writing travel posts for interesting destinations in South Africa and thought it would be great to include a map image of the location. When giving directions a picture really is worth a thousand words.
But, I wasn't sure how to add these say-it-with-a-picture images to my post. Dutifully, I scoured the plugins for my platform, WordPress, and got more than I bargained for. Most of the plugins wanted to install the whole Google maps search feature on the blogging site. That has its uses but was overkill for what I was trying to do.
I kept searching (and thinking) and, finally, it dawned on me (an epiphany of sorts).
All I want is a picture, so why not do a screenshot of a Google map?
That's what I did and it worked great as you can see from the example above.
If you are interested in doing the same thing and you inhabit the low end of the techie-know-how range like I do here are the steps to follow:
Locate the area on Google maps you want to feature. Make sure to scale in or out depending on how much detail you want.
On a Mac press command-shift-4 simultaneously and the cursor changes from an arrow to crosshairs.
Note: For PC users you can press PrtScn on the keyboard to copy the entire screen. Pressing Alt+PrtScn copies the active window. Once copied, paste the image to MS Paint and edit. You can also save the image and use Picnik to edit.
Move the corsshairs to where you want the top left or right corner to be, left click and hold while dragging the cursor diagonally to where you want the opposite bottom corner to be. Release the mouse click and the area you dragged will be saved to your desktop.
Open Picnik (online photo editor) and upload your image. Resize it and add any graphics or text you want (I added "X" and "The Farmhouse" using the Picnik edit tab).
Follow the Picnik instructions to save image to your computer and then add it to your post like any other image.
If you want your image centered just include aligncenter in the class portion of the image code.
Its simple and easy and it adds an extra informational dimension to your post.
Blogging All-in-One For Dummies
includes 8 books in 1 and covers topics such as: Joining the Blogosphere, Niche Blogging, Choosing a Blogging Application, Making Money from Your Blog and more. Both new and used copies are offered at reduced prices on Amazon
.



Awesome South Africa: The Best, Greatest, Craziest, Biggest and Funniest
. South Africa has navigated more political, cultural and social changes in one generation, peacefully and for the most part successfully, than just about any other nation and Awesome South Africa
captures the background, image and emotion of those changes. An interesting read for anyone wanting to see this great country from a human perspective.
If you are thinking about starting a stand-alone-blog, now is the time to act.
ESPECIALLY if you have how-to questions going forward.
Why?
Host Gator, hosting over 4,000,000 domains worldwide, is one of the leading providers of hosting services and their support (the thing that matters the most) is what sets them apart from the rest.
I know. I tried three other prominent hosting services.
One could be contacted only by email (or sluggish help forums)
One only during working hours
And none offered anything more than superficial help in technical areas
For a newbie like me, that hurt.
I ask lots of questions, some of them very basic, and not once have Host Gator support personnel hesitated to provide an answer. I usually call (toll free or skype) during the off hours and their late night personnel are just as friendly and knowledgeable as the rest.
On the odd occasion when they don't have an immediate answer they take the necessary time to find one.
And Host Gator offers the best price on hosting around. You can find hosting that is less expensive, marginally, but very few if any offer the same resources and support.
Their least expensive package ($4.95/mo) includes:
Unlimited Bandwidth
Unlimited Disk Space
Unlimited Email accounts
Unlimited Sub Domains
Free Site Builder
99.9% up time guaranteed
$100 credit for Google AdWords advertising
And much much more
To sign up go to HOST GATOR and select the package you want. To get a discount of $9.94 off the invoice price just include the following coupon code:
decjanfeb10
Even if you already have hosting, your wise to consider moving to Host Gator. Their support personnel will assist in helping you move your site to their servers and they are available 24/7/365 days of the year to assist with any ridiculous question you might have and they do this happily.
In addition to the best hosting service at the most reasonable prices they also offer:
Reseller Hosting
VPS Hosting
Dedicated Servers
Host Gator:
Is Green
In 2008 was recognized as one of the fastest growing private companies in America by Inc. Magazine
Offers free hosting to Non-Profits
Serves customers from more than 200 countries
Works hard to improve a support division that is already industry-leading
The facts do all the talking. Host Gator is going nowhere but up and they are taking a large number of people as they go.
Remember this:
Free blogging platforms are limiting and don't offer support for any questions you might have other than clumsy forums crowded with responders who have the same questions.
Paid hosting services come in many shapes and sizes and the most prominently advertised feature, price, is not the most important factor.
Will their servers stay up? Will you be provided enough options to expand your site? Is the support division resourced sufficiently to offer real help in real time? Have they been around long enough to establish a track record?
For Host Gator the answer is YES! to all those questions and they have many awards to prove it. By industry standards their prices are highly competitive. You get a lot of bang for your buck!
When I started blogging, I knew nothing! I now host four sites on one account with Host Gator and have yet to ask one question they couldn't answer. Their support personnel are almost like teachers. Sign up today! You won't be sorry.
What do you THINK!AboutIt?
Blogging For Dummies
enables you to recognize what goes into an effective blog, find your niche in the blogosphere, build an audience, make money and more.








I take a lot of pictures but in the past did very little with them, other than save them to my hard drive and forget where I put them, until…
A web designing friend of mine, Steve Wolfson, told me about a photo editing program, Picnik, which is hands down the best online, web based, photo editing site around. And that's not just me talking. The Wall Street Journal and CNET both give Picnik a whopping endorsement and there is a host of other lesser known gurus who say the same. There must be something to it.
But, with any good thing in life, you have hiccups occasionally and what is true with life generally, is true with Picnik also.
After using the program regularly, sometimes daily, it stopped loading properly and for no apparent reason. The URL processed as it usually did but the browser screen was blank. I tried every trick I could think of to get it to load.
I typed in the URL instead of selecting it from the bookmark menu.
I tried to refresh the page.
I moved my cursor all over the blank screen hoping it would highlight some clickable but un-seeable link.
I found and used the Down For Everyone Or Just For Me site to see if the Picnik server was up and running. Picnik was working fine for everyone else so I knew then that the problem was me. (This is a brilliant online assistant to see if your machine or the server your accessing is the problem.)
I did all that with no luck other than discovering I was the problem. Read more