American Football Appeals
To Analytical Minds
Everywhere
My friend, David, was born and raised in South Africa (and very naturally lives and breathes rugby) but through American friends was introduced to American football. He's now a football believer and follows the game more closely than most Americans. He's also got a very keen analytical mind (he's in the law profession) and remembers everything he reads or hears.
Fortunately, he's also a Jaguars fan so at the end of the 2014 season I asked for his thoughts on how the head coach, Gus Bradley, was doing. Following was his response. Read more
Reviews Are
The Lifeblood
Of Book Sales
Amazon's online review portal provides a great benefit for anyone looking to buy books but only because people say what they think.
And anyone can write a review. Anyone! The only qualifications are you bought – or borrowed – the book and read it.
But as with anything in life, there are Do's and Don'ts that every reviewer should keep in mind, especially when it comes to books. Several are listed below.
These guidelines apply mostly to non-fiction but can be modified for fiction. Read more
SiteGround Is Breaking
Support Records
For years I hosted with HostGator and they were great up until recently. Down town started to increase and support was difficult to connect with.
The last straw was waiting 45 minutes for a chat and almost an hour for a phone connection.
I began looking around for a replacement host and discovered one I think will be good for at least another five years, SiteGround.
They received positive mention from Chris Lema, a WordPress guru of sorts. WP Site Care did several tests over a number of months which convinced them to move their accounts over to SiteGround.
That convinced me too, so I moved. What I've found so far is: Read more
PicMonkey Does
Everything You Need
If a picture is worth a thousand words then it only follows that blogging is improved manyfold by the inclusion of a few images.
And because that is true smart bloggers will do everything they can to reinforce their blogging points with pics.
It also makes sense to use your own photos or screenshots. The pics you buy or borrow from online portals usually come with conditions, which make me nervous. Take your own pics or borrow them from friends without condition. That works.
The problem is pictures aren't always internet friendly, even the good ones. They're often too big and occasionally the exposure or clarity isn't the best. Solution? Edit the pic online. Read more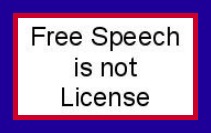 Because many websites are designed to elicit responses, people feel quite free to say what they think and many brave souls do. But after reading through various comments it is obvious that the skills for communicating respectfully, rather than down or slightingly, are not apparent.
And to make it worse, some, in an expression of contempt, will sprinkle their remarks with all kinds of unwanted language, usually aimed at other people. More like a diatribe than a dialogue.
Feeding this tendency is the fact that we don't see the other parties and will probably never meet them so why worry about the rage our comments provoke. Let it rip. Say what you really think. Fire off a response with no regard for the person at the other end.
And if anyone doesn't like it, who cares! Haven't we fought for the right to speak freely.
Yes, the first amendment protects the right to speak freely but those who wrote that principle into law were well experienced in making and responding to arguments respectfully. They sometimes spoke heatedly in the process of carving out constitutional rights but they remained focused on the issue not the respondents.
And they made the assumption that we, the constituents, would understand that insulting, hateful, dismissive, contradictory, vindictive and threatening remarks aimed at individuals were not fundamentals of free speech.
We have proven them wrong on that account and that is why recent laws have been written to curb our vicious free speaking tendencies.
Yes, it is a great privilege not only to think but also to share our thoughts but remember the following rules before and as you write. Read more