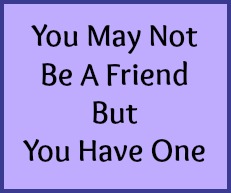 Unequal Friendship
Includes Charity
But Is Much Much More
There are two types of healthy friendships: Equal and unequal. Equal we understand and easily accept. Friendship is synonymous with give-and-take. The equal kind where your giving balances out your taking.
Unequal we don't get so much. When one person does most of the giving and the other does most of the taking, isn't that unacceptable?
That's how we usually see it but is that always true? Can a friendship be good when equality is distorted? I think it can. In fact, the greatest friendships are unequal. Let me explain.
Equal Friends
Equal friends are peers. Their lives run in parallel. They aren't exactly the same but they have equal levels of development. Generally:
They share similar levels of health, education and opportunities for employment. Neither is handicapped or maybe both are handicapped but they are equal.
They speak the same language and maintain the same standard of living.
They share common opportunities for recreation, lifestyle habits and so on.
They may not make the same choices but they share common options.
They may not have the same job position but they work in the same strata of society.
It isn't uncommon for people on an equal footing to meet and become connected at the friendship level. It isn't forced. Neither is uncomfortable with the other. There is no condescension either way.
They are able to give as much as they receive.
But there is a second angle on friendship that tells a different story.
Unequal Friends
This kind of friendship is marked by either division or disparity, or sometimes both. If it's division, the friends represent differing sides. If it's disparity, the friends are on different social levels, more vertical than horizontal. One looking down, the other looking up.
Unequal friendships require a great effort, at least on the part of one, for the connection to be made. One side is sacrificing, the other benefits.
This doesn't seem fair and according to Jesus it isn't, but it is not what you think. The giver, He said, is much more blessed than the receiver.
When beliefs are involved compromise is assumed but, again, not so. Giving a person what they need on a personal level doesn't require alignment of beliefs. You'll see just now. Read more
Empower Grannies
It's A Concept
I completed my first Tour Durban this year (2013) and it was a great pleasure for several reasons:
One, it was my fastest race ever at 3h 54m. Since I have never finished a race in under five hours that represented monumental improvement.
I knew at the finish I had done well but was stoked to discover it was sub 4 hours!
Two, it was in Durban. What's not to like? The weather is mostly good year round and on this particular day it was perfect. Not too cold. Not too hot. No rain at all and very little wind.
What makes this race unique is the roads are mostly wide and fairly smooth so you don't feel cramped or shaken like a can of paint. And with just over 1100 meters of vertical ascent – most of it occurring in the first 30 kilometers – it is a great test of cycling skill.
Three, it was another great opportunity to feature the new riding jerseys for the South African Children's Resiliency Project (SACRP) and these jerseys can't be missed. They stand up and shout.
The colors are bright (reddish-orange and yellow) and the design is simple. There is nothing busy about it. One glance and you know exactly what you're looking at. Your brain is tattooed with SACRP for life.
It was designed to draw people in and make them curious enough to ask what it's about.
And it's working. I was approached by a cameraman collecting footage for SuperSport and he asked me to explain what I was riding for.
Could I say a few words for the camera?
Mistake! I don't have any problems with verbal responses – other than saying too much – and I've had a lot of time to think about the SACRP and therefore have a lot of formulated thought to spew.
The cameraman did two takes and he seemed to be pleased.
Hopefully, the footage will make it into the program but even if it doesn't, the idea is working.
The SACRP is getting noticed and I am privileged to ride for the cause.
This won't be the last time the jersey is worn in a race and we are looking for others to wear the colors also. If you would like to join the cause please let me know.
New jerseys are being organized as I write. The next race to feature the jerseys is the Amashova.
Stay fit and ride for a cause.
THINK!AboutIt
Many Thanks to Rika at Cycle Nation
Big thanks goes out to Rika at Cycle Nation. She was kind enough to take my picture at the start line and email me a copy following the race. You can see all of her Tour Durban pics in the Cycle Nation gallery and you'll find many more pics of other races there also.
I Now Know
Why They Call It
A "Challenge"
Whether you cycle professionally, to stay fit or just to be social, the 94.7 Cycle Challenge is a great option. I entered the race for the first time this year and plan to do it again next year, the Lord willing and finance allowing.
My daughter-in-law, Sara, rode with me and it was her first race of any kind. She is planning to be there again next year also.
Route Description
The route is circular starting on the M1 leading into Joburg and finishing at the picturesque Waterfall Estate. It mostly follows main thoroughfares around Joburg but briefly juts into a historic section of the city centre before following the Nelson Mandela Bridge out of the city and along what is deceptively referred to as a rolling track which includes several types of roads: four lane stop-start highways, freeways (national and metro) and two lane roads in both residential and rural areas.
High Points
The list of high points is quite long and combined they helped create a great atmosphere for a road race. All credit goes to the organizers and to Joburgers for making that possible. The synergy was remarkable.
There were ten official water points all providing refreshments, mechanical assistance, medical support and physio treatment. The longest distance to any table was 15 kilometers and that was the first two tables following the start. All other tables were separated by no more than 10 kilometers. Several were only 5 kilometers apart.
Loads of additional, yet unofficial, tables provided refreshments, toilets, mechanical assistance and encouragement, all sponsored by small businesses and friendly people and at least one provided great humor. It featured a sign that read "EPO sponsored by Lance." I got a good laugh out of that and later learned they were giving out shots of Tequila.
The ambiance was great! Hundreds of braaing spectators set up gazebos along the route and clapped and cheered riders on. Even large corporations set up additional stands to support the race and these stands really stood out. Organizers referred to these stands as "Power Zones." They were so impressive, Sara and I paused at one thinking it was a water table but kept moving once we realized we were in the wrong spot. It was encouraging, however, to know the community was coming out to spend their morning – and afternoon – watching us ride. Read more
Comrades
is certainly one of the more grueling. It is definitely the king of road races in South Africa.
The route runs between Durban on the Indian Ocean – sea level – to Pietermaritzburg and crosses a terrain which rises and falls several times, reaching almost 900 meters above sea level at one point.
And to make things worse, there is a time limit – argh! You must finish within 12 hours to get a medal and finishing in that time is not a given. Over fifty percent of the runners finish in the last hour and several finish late. Many don't make it at all.
The race is run in both directions. Sometimes up – Durban to PMB – and sometimes down but don't kid yourself, even down is no piece of cake. The record times for each are only 5 minutes apart.
In spite of these limitations it has become one of the most popular races going and this year registrations reached a record high of 19,617 for an up run. Approximately 1,300 runners came from overseas. Considering the length and difficulty of the course, and how far South Africa is from the rest of the world, those numbers are impressive.
One of the international entrants was my friend Ritchie Miller from Avalon Church in McDonough, Ga. It was his first Comrades, his longest marathon and his most difficult run ever. He didn't complete the race in regulation time but the cause he ran for compelled him to make it across the finish line.
He ran to raise money for charity:
Those supported through his church's ministry, Avalon Hope
And the SACRP – South African Children's Resiliency Project – otherwise known as CRP. The CRP is the brain child of Dr. Robert Graham who is a US citizen and highly qualified but has dedicated himself to the cause of African children orphaned by HIV/AIDS.
The neat thing about this race is the route runs right by the CRP orphan village and because roads are closed for the race, the occupants of the village have no choice but to sit beside the road cheering the runners on, and sipping cool drinks of course.

But back to Ritchie. Read more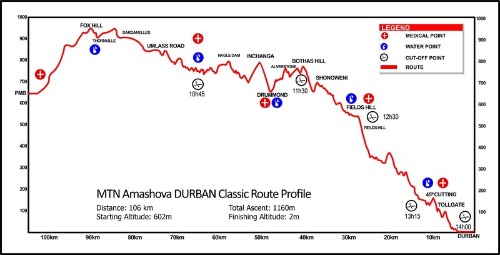 I just finished my fourth Amashova and my third 106K cycle race. Other than the first, which was the 38K exercise for beginners, every event has been an opportunity to showcase CRP, The Children's Resiliency Project.
CRP is an orphan village situated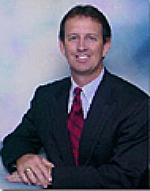 in Ashburton, South Africa – just south of Pietermarizburg – and is the brainchild of a friend and colleague, Dr. Robert Graham. I've known Bob for fifteen plus years and have worked with him on various short-term projects here in South Africa. His professional life was centered in education prior to coming to South Africa but he has always had a strong interest in at-risk-kids and now focuses all of his attention on the orphan epidemic marring the South African community.
Although the main focus of my ministry is church planting I am sympathetic to the cause and provide support whenever I can. One way to do that is wear the CRP logo while riding the Amashova. I also let friends and associates know about this race and ask them to consider making a donation to the project. Hence this post.
You can get up to date information about the project here and securely make donations on the site. Read more