Quilters Turn Scraps
Into Winter Time Gold
A little over a year ago (October 2013) my wife heard about an interesting project involving quilts.
She loves all things quilts so her natural response was to look further and find out what was going on.
As it turns out the project is spearheaded by Sheila van Dyk and is quite ambitious. Sheila aims to recruit as many quilters as possible to build the world's largest quilt verified, of course, by The Guinness Book of Records.
Ultimately the project is for charity, not fame. The large quilt will be constructed by sewing 11,000 single bed sized quilts together, which will then be separated and donated to charity. Read more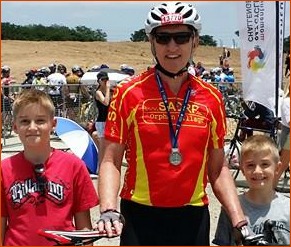 1,496 Meters
Of Climbing
The 2014 rendition of the 94.7 Cycle Challenge was all about change.
Some of the changes were great and some not so much.
The biggest change was the location of the start and finish. It was moved off the normal route, which means the route had to change also. Only about 20 kilometers were affected but it created some anxiety for both old and new riders.
The location change was inevitable. The previous start/finish line was too constricted to handle the increasing number of participants. The congestion was maddening and dangerous.
The route change was also necessary but race organizers made a few choices we hope they'll reconsider next year.
This was my third 94.7. I know what it was like last year and how it felt this year. My trustee Garmin even provided some helpful data to share.
Here's how I graded the race. Read more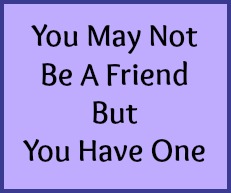 Unequal Friendship
Includes Charity
But Is Much Much More
There are two types of healthy friendships: Equal and unequal. Equal we understand and easily accept. Friendship is synonymous with give-and-take. The equal kind where your giving balances out your taking.
Unequal we don't get so much. When one person does most of the giving and the other does most of the taking, isn't that unacceptable?
That's how we usually see it but is that always true? Can a friendship be good when equality is distorted? I think it can. In fact, the greatest friendships are unequal. Let me explain.
Equal Friends
Equal friends are peers. Their lives run in parallel. They aren't exactly the same but they have equal levels of development. Generally:
They share similar levels of health, education and opportunities for employment. Neither is handicapped or maybe both are handicapped but they are equal.
They speak the same language and maintain the same standard of living.
They share common opportunities for recreation, lifestyle habits and so on.
They may not make the same choices but they share common options.
They may not have the same job position but they work in the same strata of society.
It isn't uncommon for people on an equal footing to meet and become connected at the friendship level. It isn't forced. Neither is uncomfortable with the other. There is no condescension either way.
They are able to give as much as they receive.
But there is a second angle on friendship that tells a different story.
Unequal Friends
This kind of friendship is marked by either division or disparity, or sometimes both. If it's division, the friends represent differing sides. If it's disparity, the friends are on different social levels, more vertical than horizontal. One looking down, the other looking up.
Unequal friendships require a great effort, at least on the part of one, for the connection to be made. One side is sacrificing, the other benefits.
This doesn't seem fair and according to Jesus it isn't, but it is not what you think. The giver, He said, is much more blessed than the receiver.
When beliefs are involved compromise is assumed but, again, not so. Giving a person what they need on a personal level doesn't require alignment of beliefs. You'll see just now. Read more
Empower Grannies
It's A Concept
I completed my first Tour Durban this year (2013) and it was a great pleasure for several reasons:
One, it was my fastest race ever at 3h 54m. Since I have never finished a race in under five hours that represented monumental improvement.
I knew at the finish I had done well but was stoked to discover it was sub 4 hours!
Two, it was in Durban. What's not to like? The weather is mostly good year round and on this particular day it was perfect. Not too cold. Not too hot. No rain at all and very little wind.
What makes this race unique is the roads are mostly wide and fairly smooth so you don't feel cramped or shaken like a can of paint. And with just over 1100 meters of vertical ascent – most of it occurring in the first 30 kilometers – it is a great test of cycling skill.
Three, it was another great opportunity to feature the new riding jerseys for the South African Children's Resiliency Project (SACRP) and these jerseys can't be missed. They stand up and shout.
The colors are bright (reddish-orange and yellow) and the design is simple. There is nothing busy about it. One glance and you know exactly what you're looking at. Your brain is tattooed with SACRP for life.
It was designed to draw people in and make them curious enough to ask what it's about.
And it's working. I was approached by a cameraman collecting footage for SuperSport and he asked me to explain what I was riding for.
Could I say a few words for the camera?
Mistake! I don't have any problems with verbal responses – other than saying too much – and I've had a lot of time to think about the SACRP and therefore have a lot of formulated thought to spew.
The cameraman did two takes and he seemed to be pleased.
Hopefully, the footage will make it into the program but even if it doesn't, the idea is working.
The SACRP is getting noticed and I am privileged to ride for the cause.
This won't be the last time the jersey is worn in a race and we are looking for others to wear the colors also. If you would like to join the cause please let me know.
New jerseys are being organized as I write. The next race to feature the jerseys is the Amashova.
Stay fit and ride for a cause.
THINK!AboutIt
Many Thanks to Rika at Cycle Nation
Big thanks goes out to Rika at Cycle Nation. She was kind enough to take my picture at the start line and email me a copy following the race. You can see all of her Tour Durban pics in the Cycle Nation gallery and you'll find many more pics of other races there also.
I Now Know
Why They Call It
A "Challenge"
Whether you cycle professionally, to stay fit or just to be social, the 94.7 Cycle Challenge is a great option. I entered the race for the first time this year and plan to do it again next year, the Lord willing and finance allowing.
My daughter-in-law, Sara, rode with me and it was her first race of any kind. She is planning to be there again next year also.
Route Description
The route is circular starting on the M1 leading into Joburg and finishing at the picturesque Waterfall Estate. It mostly follows main thoroughfares around Joburg but briefly juts into a historic section of the city centre before following the Nelson Mandela Bridge out of the city and along what is deceptively referred to as a rolling track which includes several types of roads: four lane stop-start highways, freeways (national and metro) and two lane roads in both residential and rural areas.
High Points
The list of high points is quite long and combined they helped create a great atmosphere for a road race. All credit goes to the organizers and to Joburgers for making that possible. The synergy was remarkable.
There were ten official water points all providing refreshments, mechanical assistance, medical support and physio treatment. The longest distance to any table was 15 kilometers and that was the first two tables following the start. All other tables were separated by no more than 10 kilometers. Several were only 5 kilometers apart.
Loads of additional, yet unofficial, tables provided refreshments, toilets, mechanical assistance and encouragement, all sponsored by small businesses and friendly people and at least one provided great humor. It featured a sign that read "EPO sponsored by Lance." I got a good laugh out of that and later learned they were giving out shots of Tequila.
The ambiance was great! Hundreds of braaing spectators set up gazebos along the route and clapped and cheered riders on. Even large corporations set up additional stands to support the race and these stands really stood out. Organizers referred to these stands as "Power Zones." They were so impressive, Sara and I paused at one thinking it was a water table but kept moving once we realized we were in the wrong spot. It was encouraging, however, to know the community was coming out to spend their morning – and afternoon – watching us ride. Read more