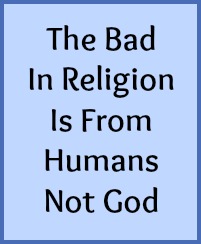 Don't Stop
At The Foundation
This is the first post in a series on Christian Basics. By Basics I mean essential issues, issues that apply to everyone.
Five such basics are: Belief, Baptism, The Lord's Supper, Organization and Purpose.
These are more than foundational. They form the superstructure of Christianity as well.
A house is never just a foundation or slab.
Start a discussion around any one of these topics and the conversation either becomes heated or confused. Neither the glazed-over look nor frustrated response is unusual.
But these are basics. Simplicity should be the rule.
There are only so many issues to consider and there are only so many questions to ask.
The problem is the more we ask, the more complicated the answers become. They expand. They grow. And they become proprietary as well. Read more
Quilters Turn Scraps
Into Winter Time Gold
A little over a year ago (October 2013) my wife heard about an interesting project involving quilts.
She loves all things quilts so her natural response was to look further and find out what was going on.
As it turns out the project is spearheaded by Sheila van Dyk and is quite ambitious. Sheila aims to recruit as many quilters as possible to build the world's largest quilt verified, of course, by The Guinness Book of Records.
Ultimately the project is for charity, not fame. The large quilt will be constructed by sewing 11,000 single bed sized quilts together, which will then be separated and donated to charity. Read more
You Can Counter
Bad Qualities
With Good Ones
You Can't Eradicate Them
Have you ever wondered why people act out? I'm talking about the good people, the ones who usually appear quite decent, no foul language or anti social behavior.
Why do these people get caught in lies or found stealing or worse, unexpectedly?
Sounds horrible, I know, and we don't like talking about it but it does happen.
But the real question is this. Have you ever wondered why Christians sometimes act badly, worse even than many non-Christians?
We consider that an anomaly.
Christians are the ones who adamantly oppose wrong and hassle those who practice or promote it. They also claim to be the best and there is good reason to believe they should be.
So when a Christian does something out of character with the image they project, we get caught off balance. Makes you scratch your head and wonder what went wrong.
It can also make Christians feel a little insecure.
If it happened to them, can it happen to me?
It's a different story for non-believers. The stubbornly non-believing cry hypocrisy. Many others think it even if they don't say it out loud. And hypocrisy might apply in some cases but is that the only reason Christians act badly?
Are there other factors to consider? Read more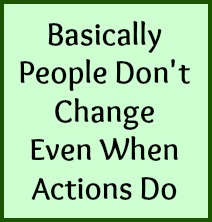 If We Could Change
Our Nature
By Acting Differently
Why Would We Need Jesus
If I were to say the old nature couldn't change many people might agree.
By "Old Nature" I mean the sinful nature, the flawed one we're all born with.
But, if I were to say the old nature couldn't get worse, which is what this post will try and prove, many might balk.
On the face of it, that statement isn't easy to accept.
We know people can deteriorate morally. They can do terrible things on one day and then commit worse crimes later. It's a process of change and it's for the worse.
We've all seen it happen. One step downward creates a spiraling momentum that's hard to stop. Inertia, once moving, doesn't halt easily.
But there are reasons to believe this change doesn't effect a person's nature. Read more
Promotional Price of $0.99
Or FREE On Kindle Unlimited
It's been a long wait but Tithing For Today: Why Tithing Is Good For Everyone In Every Era
is finally live on Amazon, in Kindle format, and at $0.99 is priced to sell.
You'll be glad to know the book doesn't take a demanding tone or attempt to shame anyone into tithing but instead is sufficiently exegetical, pointedly philosophical and, though not a how-to book on managing finances, encourages the use of copious amounts of practical wisdom in the discipline of handling money. The book also takes a decidedly more patient tack toward those learning to incorporate this practice in their regular budget.
Because "Tithing" enjoys a long history in Scripture – Genesis to Hebrews – it deserves serious consideration by every thoughtful individual and Tithing For Today
provides the rationale to answer such questions as:
Did Jesus (and Paul) eliminate tithing or reinforce it philosophically?
Did Jesus eliminate the "Law" or just the curse?
Does corruption countermand tithing?
Should our giving be by budget or whim?
If we tithe on net income which "net" are we talking about?
And more. The author's hope is the book will give you plenty to think about.