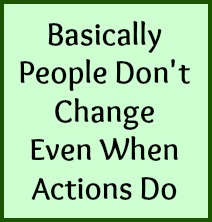 If We Could Change
Our Nature
By Acting Differently
Why Would We Need Jesus
If I were to say the old nature couldn't change many people might agree.
By "Old Nature" I mean the sinful nature, the flawed one we're all born with.
But, if I were to say the old nature couldn't get worse, which is what this post will try and prove, many might balk.
On the face of it, that statement isn't easy to accept.
We know people can deteriorate morally. They can do terrible things on one day and then commit worse crimes later. It's a process of change and it's for the worse.
We've all seen it happen. One step downward creates a spiraling momentum that's hard to stop. Inertia, once moving, doesn't halt easily.
But there are reasons to believe this change doesn't effect a person's nature. Read more
Promotional Price of $0.99
Or FREE On Kindle Unlimited
It's been a long wait but Tithing For Today: Why Tithing Is Good For Everyone In Every Era
is finally live on Amazon, in Kindle format, and at $0.99 is priced to sell.
You'll be glad to know the book doesn't take a demanding tone but instead is sufficiently exegetical, pointedly philosophical and, though not a how-to book on managing finances, encourages the use of copious amounts of practical wisdom in the discipline of handling money. The book also takes a decidedly more patient tack toward those learning to incorporate this practice in their regular budget.
Because "Tithing" enjoys a long history in Scripture – Genesis to Hebrews – it deserves serious consideration by every thoughtful individual and Tithing For Today
provides the rationale to answer such questions as:
Did Jesus (and Paul) eliminate tithing or reinforce it philosophically?
Did Jesus eliminate the "Law" or just the curse?
Does corruption countermand tithing?
Should our giving be by budget or whim?
If we tithe on net income which "net" are we talking about?
And more. The author's hope is the book will give you plenty to think about.
A Well Said Point
Is Worth A Thousand Words
Pure prose, even when well written, can easily become long winded which in turn stifles rather than stimulates the thought processes. We've all been there.
That may be the reason poetry became so popular. It says a lot in very few words and very graphically. It's hard not to like. But, theology doesn't fit too well in poetic rhyme. It needs definition and explanation.
In recent times, however, the art of taking long drawn out, slow building concepts and encapsulating them in a few carefully chosen words has become popular. It is one way to reduce a big idea to one easy to remember sentence or phrase. That's the idea behind headings also.
Mark does this often in "To The Wall" and I thought I would mention a few to give you a glimpse of what you can expect. Read more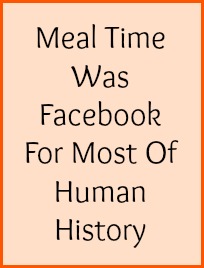 The Lord's Supper
Nourishes Relationships Too
The Lord's Supper is usually mentioned and often observed during the Easter season and there is good reason for that. It forms a significant part of the resurrection story. It makes sense. It was the last moment of sanity before the arrest of Jesus when everything fell apart.
Our church always observes the Lord's Supper during Easter but not the stripped down version. We try to create a meal-like atmosphere. Not a full blown meal but as close as we can get.
It was during a meal that Jesus instituted the symbolism of wine-to-blood and bread-to-body so there is nothing in a meal that diminishes that truth. In fact, the history of meal-time adds richness to the idea.
Unfortunately, the sense of "meal" is no longer the foundation for this memorial and the names we give it don't help much either – communion, holy communion, Eucharist, sacrament, ordinance – but there are at least three good reasons to rethink our approach. Read more
Making And Managing Money
Is Spiritual
Everything is spiritual all the time, even very earthy things, and nothing illustrates that truth as clearly as money, otherwise known as filthy lucre. Let me explain.
When I was a kid my mother always made me wash my hands after handling money. "You never know where it has been" she would say, and over time I learned what she meant. Money is passed from one person to another (clean hands or not), kept in unhygienic places, even falls on the ground and stays in circulation anywhere from 18 months to several years. During that time it never gets washed. I never really understood how filthy money could be, however, till I moved to South Africa and discovered all the places people hid the stuff to keep it away from thieves. I won't elaborate. You can imagine.
It isn't difficult to make a spiritual connection here since cleanliness is next to godliness. Right?
But I also learned from an early age that money can be enticing. Read more