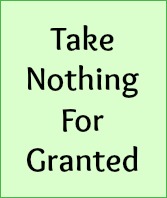 A Quick Search
Revealed The Solution
I recently noticed some unusual click-thrus on my site, and being the curious person I am, I investigated further.
The clicks were actually a redirect, which means people were attempting to navigate to one page but instead being taken to a completely unexpected page, a page that had nothing to do with anything on my site: x.vindicosuite.com.
The last time I checked, that URL delivered a blank page.
I did a search and found several posts explaining what was happening. It involved Sitemeter, a visitor tracking service for websites. Any site that had their code installed was vulnerable to the redirect.
The bad news is, even though Sitemeter was notified well over a year ago, they've done nothing about it.
I only discovered the problem in May 2015 so there is no telling how many visitors this glitch has run off. Frustrating! Read more
SiteGround Is Breaking
Support Records
For years I hosted with HostGator and they were great up until recently. Down town started to increase and support was difficult to connect with.
The last straw was waiting 45 minutes for a chat and almost an hour for a phone connection.
I began looking around for a replacement host and discovered one I think will be good for at least another five years, SiteGround.
They received positive mention from Chris Lema, a WordPress guru of sorts. WP Site Care did several tests over a number of months which convinced them to move their accounts over to SiteGround.
That convinced me too, so I moved. What I've found so far is: Read more
PicMonkey Does
Everything You Need
If a picture is worth a thousand words then it only follows that blogging is improved manyfold by the inclusion of a few images.
And because that is true smart bloggers will do everything they can to reinforce their blogging points with pics.
It also makes sense to use your own photos or screenshots. The pics you buy or borrow from online portals usually come with conditions, which make me nervous. Take your own pics or borrow them from friends without condition. That works.
The problem is pictures aren't always internet friendly, even the good ones. They're often too big and occasionally the exposure or clarity isn't the best. Solution? Edit the pic online. Read more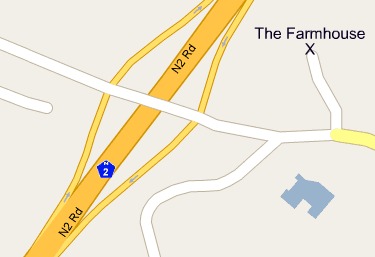 I started writing travel posts for interesting destinations in South Africa and thought it would be great to include a map image of the location. When giving directions a picture really is worth a thousand words.
But, I wasn't sure how to add these say-it-with-a-picture images to my post. Dutifully, I scoured the plugins for my platform, WordPress, and got more than I bargained for. Most of the plugins wanted to install the whole Google maps search feature on the blogging site. That has its uses but was overkill for what I was trying to do.
I kept searching (and thinking) and, finally, it dawned on me (an epiphany of sorts).
All I want is a picture, so why not do a screenshot of a Google map?
That's what I did and it worked great as you can see from the example above.
If you are interested in doing the same thing and you inhabit the low end of the techie-know-how range like I do here are the steps to follow:
Locate the area on Google maps you want to feature. Make sure to scale in or out depending on how much detail you want.
On a Mac press command-shift-4 simultaneously and the cursor changes from an arrow to crosshairs.
Note: For PC users you can press PrtScn on the keyboard to copy the entire screen. Pressing Alt+PrtScn copies the active window. Once copied, paste the image to MS Paint and edit. You can also save the image and use Picnik to edit.
Move the corsshairs to where you want the top left or right corner to be, left click and hold while dragging the cursor diagonally to where you want the opposite bottom corner to be. Release the mouse click and the area you dragged will be saved to your desktop.
Open Picnik (online photo editor) and upload your image. Resize it and add any graphics or text you want (I added "X" and "The Farmhouse" using the Picnik edit tab).
Follow the Picnik instructions to save image to your computer and then add it to your post like any other image.
If you want your image centered just include aligncenter in the class portion of the image code.
Its simple and easy and it adds an extra informational dimension to your post.
Blogging All-in-One For Dummies
includes 8 books in 1 and covers topics such as: Joining the Blogosphere, Niche Blogging, Choosing a Blogging Application, Making Money from Your Blog and more. Both new and used copies are offered at reduced prices on Amazon
.



Awesome South Africa: The Best, Greatest, Craziest, Biggest and Funniest
. South Africa has navigated more political, cultural and social changes in one generation, peacefully and for the most part successfully, than just about any other nation and Awesome South Africa
captures the background, image and emotion of those changes. An interesting read for anyone wanting to see this great country from a human perspective.

I take a lot of pictures but in the past did very little with them, other than save them to my hard drive and forget where I put them, until…
A web designing friend of mine, Steve Wolfson, told me about a photo editing program, Picnik, which is hands down the best online, web based, photo editing site around. And that's not just me talking. The Wall Street Journal and CNET both give Picnik a whopping endorsement and there is a host of other lesser known gurus who say the same. There must be something to it.
But, with any good thing in life, you have hiccups occasionally and what is true with life generally, is true with Picnik also.
After using the program regularly, sometimes daily, it stopped loading properly and for no apparent reason. The URL processed as it usually did but the browser screen was blank. I tried every trick I could think of to get it to load.
I typed in the URL instead of selecting it from the bookmark menu.
I tried to refresh the page.
I moved my cursor all over the blank screen hoping it would highlight some clickable but un-seeable link.
I found and used the Down For Everyone Or Just For Me site to see if the Picnik server was up and running. Picnik was working fine for everyone else so I knew then that the problem was me. (This is a brilliant online assistant to see if your machine or the server your accessing is the problem.)
I did all that with no luck other than discovering I was the problem. Read more