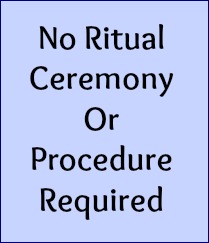 Anyone
Anywhere
Anytime
One question people often ask is, "Where Is Jesus?"
It's a good question that deserves attention but I need to expand on the idea a bit.
To do that I'll ask a few more questions:
How is it that people make a connection with Jesus? What are they thinking and feeling?
What exactly is happening to make the connection? Is something special being said or done?
Where are these connections usually made? Is geography a part of the formula?
When are these connections likely to occur? Young, old, before, after – what?
These are even better questions but the most common answers don't agree with the facts.
Let me clarify. Read more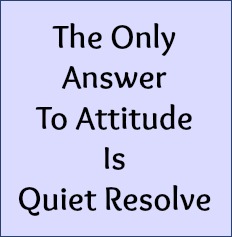 Jesus Acted With Urgency
Not Aggression
Jesus wasn't any more inflated by the people who cheered Him on than He was deflated by the people who opposed Him.
He was secure.
Jesus knew who He was. He was convinced that the world needed what He had to offer, whether they understood that or not, accepted it or not.
Jesus said what He needed to say. He did what needed to be done. He didn't consult with the religious leaders, His family or His disciples. He spoke up. He acted.
Consensus in this situation was the same as asking permission to save a life. He came to save those who were ready, not argue with those who weren't.
When people didn't understand what He was doing, and that often was the case, He didn't respond with frustration. When they argued against His teachings, He didn't become defensive.
He didn't try to explain what He really meant. He didn't use the but what about this and don't you think that arguments.
Jesus showed us that the only answer to attitude is quiet resolve. But it takes a very strong, secure person to live by that rule.
He was secure in Himself. He didn't answer every contrary response. He expected us to figure it out.
His own disciples doubted almost His entire ministry. Read more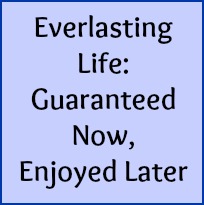 Jesus Saves At Any Time
In Any Place
Jesus isn't a tardy Savior. He doesn't wait. He is never late. He works immediately. His response is without hesitation.
We always talk about Jesus being a willing Savior, and He is, but that isn't the entire message. He's more than just willing. He is constantly ready.
He described Himself as seeking the lost, which means He doesn't sit in one place and wait for people to come to Him.
Jesus wants to save. His desire never wanes.
Even in His human state, dragging around a physical body, His need for rest never got in the way of ministry (Mark 6:31-44).
And now in His glorified state, He never tires. Jesus is ready to save 24/7/365.
There's no afternoon slump. He's never bored with the humdrum of life or put off by the unexpected. According to Him, He is always ready.
Truly, truly, I say unto you. He that hears my word and believes on Him that sent me has everlasting life and shall not come into condemnation but is passed from death unto life.
In other words, Read more
Evangelism Should Be Bold
Not Noisy
Jesus epitomized the statement "Actions speak louder than words."
He did say things, yes, and we hold His words dear but it was His actions that stimulated responses more than His words. It was John who alluded to this truth in the last verse of his Gospel.
And there are also many other things that Jesus did, which if they were written one by one, I suppose that even the world itself could not contain the books that would be written. John 21:25
Note that John was focused on the actions of Jesus not His words. I'm sure John recorded everything Jesus said that we needed to hear, leaving nothing out but what he couldn't record, because of the sheer volume, were the countless things Jesus did. John portrayed a "doing" Jesus not a talking head.
It is also interesting to note that much of what Jesus did was done quietly in the background, without commentary. He didn't do things to draw attention to himself. He was bold not noisy.
Consider the following: Read more
Preparation Is Key
In Every Detail
Tom Coughlin is the kind of guy that intrigues everyone. He seems a bit brash on the outside but his ability to win football games at every level consistently over a lengthy career, even the biggest game of all – not once but twice – proves he is more than just noise and bluster.
His second book, Earn the Right to Win
, reveals just how deeply the stream runs below his turbulent exterior.
And in chapter 3, Success Is In The Details, you get a glimpse of how information rich football is and how cerebral Tom is in mastering the game. Winning at football means processing endless details.
Tom, of course, isn't focused only on football. His point in the book is that there is a correlation between the effort to win at football and what it takes to win in the rest of life.
Success, Tom says, begins with superior preparation and as Christians we must believe that what is good for football success is also good Gospel success.
Football Is Complex
To appreciate the meaning of Tom's point we need to first take a look at the complexities of football.
Football has one objective, score more points than the opponent, which seems quite simple until you look at the process. Football is no simple game and the proof is the many people who watch even several games and say, "I don't understand."
The reality is, very few people completely grasp everything that it takes to run even one play successfully much less win the game. It really is that complex!
Let me illustrate. Read more