Alternative History, No
Alternative Interpretation, Yes
Origins by Mark Henrikson is Sci-Fi with a twist. It is written from an alien perspective but is based on historical record (the biblical account of the Exodus).
It comes in two formats: paperback and ebook. Both available through Amazon. I received my copy free through BookBub.
The story's timeline spans some three thousand years (plus/minus) beginning with the period just before the Exodus and extending into the present. The narrative oscillates between the two ends of that period and follows four plot lines: aliens in Egypt, an alien (Hastelloy) visiting a psychologist in the present, an NSA agent (Mark) attempting to interfere with NASA's deployment of communication devices and archeologists researching Egypt's pyramids.
The book also makes reference to thousands of years prior. The lead character, Hastelly, is 25,000 years old. Read more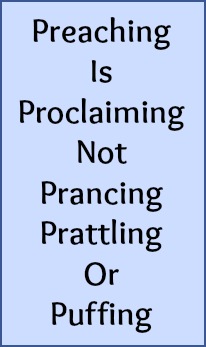 Primitive Methods Don't Suit
Today's Technologically
Rich Enviroment
Today, reading and writing are common. Letter writing happens daily and book publishing isn't far behind.
Even the blind and deaf have the means and skills to write out their thoughts, and technology makes it possible for them to communicate those ideas easily.
For most of human history that wasn't true.
Writing has been around for a long time but the earliest format, engraving on stone, was restrictive to say the least. Just ten commandments required two stone tablets. Tom Clancy's latest book would require a mountain of rock.
Even when lighter materials like papyrus became popular copies could only be reproduced by hand making it very difficult to circulate documents widely.
If you are of the opinion that following the old paths means eschewing technology, you'll need a truck to carry your Bible to church each Sunday. You'll struggle to flip to the book of Psalms too.
Not to worry, though. Since reading wasn't as widespread in the Old and New Testaments as it is now reproduction and circulation weren't issues.
But, these facts do raise an obvious question. If written documents couldn't be shared easily, and many couldn't read or write anyway, how were community-relevant ideas communicated.
The answer to that question is quite primitive. The most popular form of communication throughout most of human history was the spoken word and the best way to spread important news quickly and widely was through public proclamations.
These proclamations were made by specially designated people in high-traffic locations like the city gates or the courthouse steps. The people appointed for the task were known as the Town or Public Criers and they were clad in special clothing to single them out. It was all very official.
Even as far back as the time of Esther (5th century BC) the King's official proclamations were communicated to 127 provinces by couriers and criers. It took several months to get the message out but considering the geography and the lack of technology, that's not bad.
Criers were the interface between governments and the communities they governed. When information needed sharing, criers would ring a loud bell and cry "hear ye, hear ye" – or something similar. Once they had everyone's attention the crier would then state or read the announcement.
Those who heard the announcement would pass it along mouth to ear, mouth to ear, mouth to ear and so on, but it all started with a public proclamation.
Education, democracy and technology have made criers obsolete. Education makes reading, writing and thinking skills common. Democracy encourages the sharing of ideas publicly. Technology makes it possible for those ideas to spread quickly.
There's really no comparison between the media of the New Testament and the media of today. Resonant penetrating criers of yesteryear are easily drowned out by today's most mild mannered tweets.
This brings me to the topic of this post: Preaching. Read more
Promotional Price Of $2.99
Or FREE On Kindle Unlimited
It's been a long wait but Tithing For Today: Why Tithing Is Good For Everyone In Every Era
is finally live on Amazon, in Kindle format, and at $2.99 is priced to sell.
You'll be glad to know the book doesn't take a demanding tone or attempt to shame anyone into tithing but instead is sufficiently exegetical, pointedly philosophical and, though not a how-to book on managing finances, encourages the use of copious amounts of practical wisdom in the discipline of handling money. The book also takes a decidedly more patient tack toward those learning to incorporate this practice in their regular budget.
Because "Tithing" enjoys a long history in Scripture – Genesis to Hebrews – it deserves serious consideration by every thoughtful individual and Tithing For Today
provides the rationale to answer such questions as:
Did Jesus (and Paul) eliminate tithing or reinforce it philosophically?
Did Jesus eliminate the "Law" or just the curse?
Does corruption countermand tithing?
Should our giving be by budget or whim?
If we tithe on net income which "net" are we talking about?
And more. The author's hope is the book will give you plenty to think about.
A Well Said Point
Is Worth A Thousand Words
Pure prose, even when well written, can easily become long winded which in turn stifles rather than stimulates the thought processes. We've all been there.
That may be the reason poetry became so popular. It says a lot in very few words and very graphically. It's hard not to like. But, theology doesn't fit too well in poetic rhyme. It needs definition and explanation.
In recent times, however, the art of taking long drawn out, slow building concepts and encapsulating them in a few carefully chosen words has become popular. It is one way to reduce a big idea to one easy to remember sentence or phrase. That's the idea behind headings also.
Mark does this often in "To The Wall" and I thought I would mention a few to give you a glimpse of what you can expect. Read more
Not Religious, Not Ceremonial
But Prayer In Action
Mark van Straaten, the author of To The Wall, is a friend of mine. Our paths crossed a few years back at a pivotal point in my spiritual journey. I had finally caught on to the fact that God wasn't restricted to using only Baptists and some of His "other" servants could be quite effective and very decent people. The story of how I got to that transformation is too long to tell here, and really isn't the point, but my next step following that realization was to venture out and make contact.
At the time, Mark happened to be one of the more prominent non-Baptist pastors in my area so I decided to ask him to join me for a cup of coffee. He agreed and for me it was a friendship from the start. His ministry was thriving when we first met and it's still going strong today.
Since Mark is a friend, and someone I respect a lot, you might wonder how I could possibly be objective in a review of any book he writes. Well, it's easy. Let me explain before I get to the book.
Over the years I've sat in many pastors' meetings with Mark, and without fail, when discussions gravitated to topics more easily confused than explained, Mark demonstrated the uncanny ability, not to make a point or even make a good point but to put his finger on the one point that clarified the issue. He didn't necessarily answer the question or solve the problem, he just put things in perspective. That's useful since it is very difficult to do anything constructive with confusion.
Therefore, when I heard Mark had written a book, I wanted a copy. I knew he would make a point worth reading.
Now the book. Read more