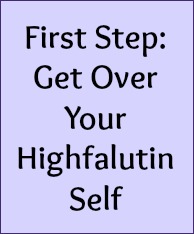 Everyone Learns
Everyone Teaches
The fact that kids learn from parents is so apparent it smacks you in the face.
Kids start out as bundles of curiosity and parents are walking talking versions of Google. Kids learn. Parents teach.
What we don't readily see, or wish to admit, is that parents can also learn from kids, and that shouldn't sound strange. The adage "Never stop learning" applies to every person – including parents – and every relationship – including kids.
I've provided a sufficient number of lessons here (6) to establish the learning-in-reverse point. There could be more.
Before jumping into the lessons, there are three irrefutable facts that support the idea. Read more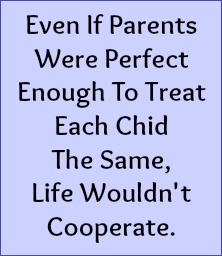 First Grade
Isn't The Same
For Anyone
Some parents pride themselves on treating all their children exactly the same. They even say this out loud as if that is the most honorable thing a parent can do.
Unfortunately for them, even if it were possible, it wouldn't be true.
I do agree that parents should attempt to treat their children equally: equal opportunity, equal resources, equal time but even that isn't possible. First children get all the attention until more are added and every child after that must share.
There's nothing equal about that.
For those who obstinately argue the equal-treatment point, the Bible doesn't help their case.
In fact, the Bible makes a few parenting statements that aren't so easy to pin down. The meaning is clear but the applications are endless. They need qualification.
There is a reason for this. Read more
A Genuine Change Of Mind
Produces Change In Life
The language de Kock uses is different (regenerative theology) but the meaning is very similar to what we've come to know as spiritual formation.
But for de Kock it is more than a theoretical discussion. It's personal. He lived regeneratively and shares his experience in Out of My Mind
.
In this great read, life and theology come together. It combines biographical material – de Kock's experience of transformation – with theology and history. The theology is modernist with an Apartheid flavor and the history focuses on the recent transformation of the South Africa society.
But all that changed. De Kock's transformation parallels that of South Africa and the book gives a brief account of both.
One of my favorite words in the book is re-minding. It is another way of saying repentance and de Kock's case illustrates what that really means.
Because the book contained theology, it was a little dry in places but overall an insightful read.
The book is available in both hard cover and Kindle.
THINK!AboutIt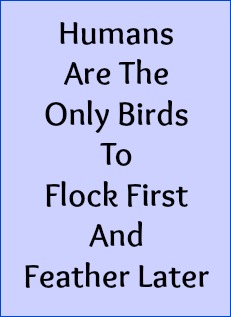 Dogma Has A
Short Shelf Life
In the movie, Hoffa
, starring Jack Nicholson, Danny DeVito and more, one of the opening scenes has Nicholson and Robert Prosky firebombing a laundry in retaliation to the owner's refusal to join the union.
Unfortunately, the bombing goes badly wrong and Prosky's character, Billy Flynn, is caught in the flames. Dying in the hospital, Billy is coaxed to confess by the attending priest. That could be tricky for two reasons.
Billy is convinced he was acting justly, which doesn't require confession, and more importantly a confession might possibly lead to the conviction of Hoffa and his new sidekick played by DeVito.
Billy's response is surprising and unexpected.
He looks at the priest, breaths an expletive and then makes an unforgettable quote.
Never let down. Never let up. Never forget.
I don't know if that really happened but I don't doubt people have expressed that kind of devotion in the face of life and death situations. I also don't doubt that Hoffa was able to elicit that kind of devotion.
But here is the point. Devotion is not always what you think.
Generally, we view devotion as an honorable thing and devoted people as committed, reliable and good. In fact, devotion is a popular topic in religious circles and the truly devoted are among the best religion has to offer.
But is that completely accurate? According to Hoffa, devotion can apply to less principled types.
Devotion has a moral sense that doesn't fall within the boundaries of traditional thinking. People frequently commit themselves to causes, groups and ideologies that are questionable at best. It happens all the time.
And once established, devotional connections are difficult to dislodge, regardless how right or wrong they may be. According to a Michigan study, devotion becomes more resolute in response to challenging facts. The followers of Hoffa didn't let the law get in the way.
In reality, devotion is just devotion. It's neither good nor bad, and it has many dimensions to consider. You find it everywhere, even among the unsavory.
Based on that thought we could make some interesting observations about devotion. Read more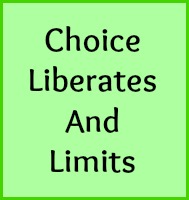 The Freedom Of Choice
Should Be Guarded
With Deliberation
Because choice isn't absolute, because some choices can be hurtful, because wrong choices can retard growth, because the number of choices we have is always reduced by making only one, and they are reduced even more when we make poor choices, we must approach choice-making cautiously, deliberately and judiciously.
The following guidelines are offered to inform the deliberative process: Read more