Belief Cures Cynicism
And Prevents Fatalism
Belief is simple. It isn't restricted by age or intellect or culture.
It comes naturally to all of us but doesn't always stick around. It shifts. It shouldn't be taken for granted.
Paul preached it. Peter preached it. Both were following the example of Jesus, who preached it before them. Obviously, it's important.
It's a timeless universal response common to all Christians. We shouldn't allow it to get lost in the jargon or smothered by bad attitudes. Following are a few facts to consider. Read more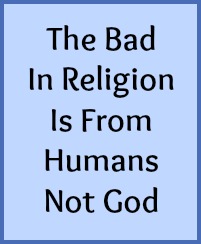 Don't Stop
At The Foundation
This is the first post in a series on Christian Basics. By Basics I mean essential issues, issues that apply to everyone.
Five such basics are: Belief, Baptism, The Lord's Supper, Organization and Purpose.
These are more than foundational. They form the superstructure of Christianity as well.
A house is never just a foundation or slab.
Start a discussion around any one of these topics and the conversation either becomes heated or confused. Neither the glazed-over look nor frustrated response is unusual.
But these are basics. Simplicity should be the rule.
There are only so many issues to consider and there are only so many questions to ask.
The problem is the more we ask, the more complicated the answers become. They expand. They grow. And they become proprietary as well. Read more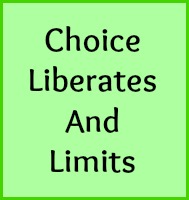 The Freedom Of Choice
Should Be Guarded
With Deliberation
Because choice isn't absolute, because some choices can be hurtful, because wrong choices can retard growth, because the number of choices we have is always reduced by making only one, and they are reduced even more when we make poor choices, we must approach choice-making cautiously, deliberately and judiciously.
The following guidelines are offered to inform the deliberative process: Read more
No Situation Is Void
Of Choice
Freedom is a hot button issue. History would be a very boring, and a short topic if it weren't for all the skirmishes over personal freedom.
It's universal. We all want freedom. When we have it we feel independent, unencumbered and unobstructed.
But is that really true?
Closely related to Freedom is Choice. If a person is free, the assumption is they make their own choices.
And that makes sense. Is a person really free if they don't have choice and isn't choice one evidence of freedom?
Freedom is the issue but choice is the mechanism.
Neither of these ideas comes without restrictions, though. Rules, conditions and limitations apply. Read more
A Person's Capacity
For Friendship
Is Determined By
The Number Of Secrets
They Keep
In a previous post I covered 11 Negative Friendships To Avoid. Now that that's out of the way we can look at the positive benefits of a great friendship. These are the things we're all looking for and hope to find in a friendship.
A good friendship is . . . Read more