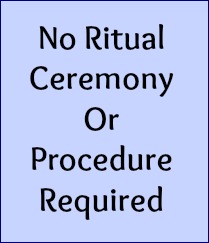 Anyone
Anywhere
Anytime
One question people often ask is, "Where Is Jesus?"
It's a good question that deserves attention but I need to expand on the idea a bit.
To do that I'll ask a few more questions:
How is it that people make a connection with Jesus? What are they thinking and feeling?
What exactly is happening to make the connection? Is something special being said or done?
Where are these connections usually made? Is geography a part of the formula?
When are these connections likely to occur? Young, old, before, after – what?
These are even better questions but the most common answers don't agree with the facts.
Let me clarify. Read more
Salvation Is So Possible
It's Likely
Simply put, Jesus Saves, full stop.
We can expand on the application of that idea, on it's simple and singular meaning, but not by adding limitations. It isn't Jesus Saves, But. The phrase can't be nuanced in a restrictive way.
Jesus wants to save. He is anxious to save. And He is constantly ready to save any willing person, at any time, in any place.
In his Mars Hill speech Paul made it clear that God makes Himself accessible and knowable to every person in every generation so Jesus Saves means exactly that, without qualification. Jesus Saves.
You may qualify salvation. You may say a person must have faith, they must be willing to be saved and accepting, but you can't put a limitation on the Savior.
Schedules Don't Inhibit Jesus
Jesus is constantly ready, able and willing to do His work. There is no down time, no maintenance period during which He is inaccessible. Coffee breaks, vacation time, national holidays, sick days, afternoon slumps and personal time do not factor. You call, Jesus responds.
There's never a moment Jesus is not immediately ready to save.
Geography Doesn't Inhibit Jesus
No location is too out of the way. Extreme environments don't inhibit Him. He is just as comfortable in a rain forest as in an asphalt jungle. Like the Psalmist said:
If I ascend up to heaven, you are there. If I make my bed in hell, behold, you are there. Psalm 138:8
Meaning, of course, that no person is geographically out of salvation's range.
Politics Don't Inhibit Jesus
No governing philosophy violates His sense of correctness to such an extent that Jesus withdraws the offer to save. He doesn't mingle with capitalists and shun communists. He doesn't associate with Republicans and sneer at Democrats.
No person rises to His standard or falls out of reach. He saves law enforcers and abusers alike.
Social Standing Doesn't Inhibit Jesus
Class isn't a problem for Jesus. He saved the wealthy, the poor, the sick and the rulers. Wealth was a barrier to those who had it but it never stopped Jesus. He interacted with many wealthy and saved several. Power blinded those who had it but it didn't effect Jesus. He never lost sight of His purpose.
Jesus worked salvation's miracle in every strata of society.
Religion Doesn't Inhibit Jesus
And religion? Is there a religion or religions that effectively lock Jesus out? Not at all.
All truth is God's truth wherever you find it: in church, out of church and in any kind of church. And all truth eventually leads to God, which in turn leads to Jesus.
Jesus doesn't save in some churches and not in others. He's not that sensitive.
Any person who hears salvation truth in any church, and believes it, will be saved. It really is that simple. Jesus really is that unlimited. And Jesus made the point best.
Truly, truly I say to you. The person that hears my word (any person, in any place, in or out of church, at any time) and believes on Him that sent me, has everlasting life (present tense, immediately at the moment of belief, in the very place of belief), and shall not (ever) come into condemnation but is past (definitely and finally) from death unto life. John 5:24 (parentheses added for emphasis)
In other words, Jesus Saves!
THINK!AboutIt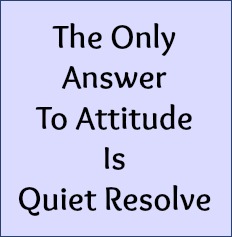 Jesus Acted With Urgency
Not Aggression
Jesus wasn't any more inflated by the people who cheered Him on than He was deflated by the people who opposed Him.
He was secure.
Jesus knew who He was. He was convinced that the world needed what He had to offer, whether they understood that or not, accepted it or not.
Jesus said what He needed to say. He did what needed to be done. He didn't consult with the religious leaders, His family or His disciples. He spoke up. He acted.
Consensus in this situation was the same as asking permission to save a life. He came to save those who were ready, not argue with those who weren't.
When people didn't understand what He was doing, and that often was the case, He didn't respond with frustration. When they argued against His teachings, He didn't become defensive.
He didn't try to explain what He really meant. He didn't use the but what about this and don't you think that arguments.
Jesus showed us that the only answer to attitude is quiet resolve. But it takes a very strong, secure person to live by that rule.
He was secure in Himself. He didn't answer every contrary response. He expected us to figure it out.
His own disciples doubted almost His entire ministry. Read more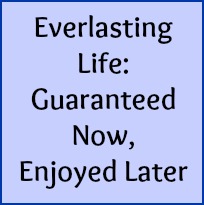 Jesus Saves At Any Time
In Any Place
Jesus isn't a tardy Savior. He doesn't wait. He is never late. He works immediately. His response is without hesitation.
We always talk about Jesus being a willing Savior, and He is, but that isn't the entire message. He's more than just willing. He is constantly ready.
He described Himself as seeking the lost, which means He doesn't sit in one place and wait for people to come to Him.
Jesus wants to save. His desire never wanes.
Even in His human state, dragging around a physical body, His need for rest never got in the way of ministry (Mark 6:31-44).
And now in His glorified state, He never tires. Jesus is ready to save 24/7/365.
There's no afternoon slump. He's never bored with the humdrum of life or put off by the unexpected. According to Him, He is always ready.
Truly, truly, I say unto you. He that hears my word and believes on Him that sent me has everlasting life and shall not come into condemnation but is passed from death unto life.
In other words, Read more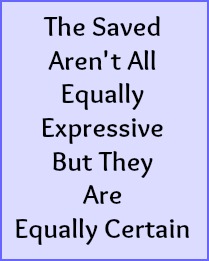 A Meeting With Jesus
Can't Be Mistaken
For Anything Else
Jesus was certain about salvation. There was nothing evasive or ambiguous in what he said or what He taught.
He was clear. He was definite. He didn't leave us guessing.
His purpose statement is anything but vague:
The Son of Man is come to seek and to save that which was lost. (Luke 19:10)
And John, speaking of salvation said:
As many as received Him, to them gave he the power to become the sons of God, even to them that believe on His name. (John 1:12)
There's no uncertainty here and it's simple. Believe and receive. It's a guarantee.
There's also no application process, no waiting period or probationary phase. Read more