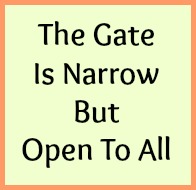 Everyone Is Equally Needy
Even If They Aren't
Equally Sinful
We've talked about things human saviors do. We've talked about the one thing only Jesus can do. We've discussed some guidelines for how Jesus works. Now we talk about Jesus' unlimited ability to save and His open door policy. And, of course, everyone needs what Jesus has to offer.
In short: It is His expressed will that all people should be saved (2 Peter 3:9). Read more
Saving Souls
Isn' Hit Or Miss
With Jesus
So far we've described several saviors of the human variety and established that the efforts of Jesus does not repeat or conflict with those of all the human saviors. Jesus might help them but He doesn't take over. We've also mentioned the one thing Jesus said He would do: save souls, which no one else can do.
Now we need to talk about how effective His work is compared to that of humans. Read more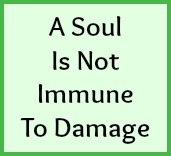 Some Things Can't Be Saved
Without God's Help
The Bible never leads us to believe God will do everything for us. If anything it teaches just the opposite. We are assigned many functions and held responsible. There are many things we can do, or to say it another way, there many ways in which we can and should save ourselves. That was the point of the last post.
God created us with ability and His inaction forces us to use it. That approach works in our favor. Taking action is one way to make life meaningful. Getting involved saves us from the emptiness that comes with wasting away.
But there is one thing Jesus does for us which no one else can do. Read more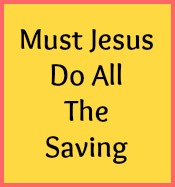 The Season For Live Saving
Is Always Open
To Everyone
From an early stage in my Christian experience I was told that "Jesus is 'THE' Savior not 'A' Savior," with no qualification. The meaning was obvious. There was only one Savior and Jesus was it. When said the idea was expressed enthusiastically, with a hint of accusation.
If you didn't agree, you were in trouble.
Needing to think about it was reason to question one's loyalty.
Of course, in the early years I loved it. Thought it was a very clever way to make a strong point. It made a great party cry for believers.
Looking back, I now realize the statement is a little misleading and smacks of religious totalitarianism.
When you think about it, and I've had a lot of time to do that, you realize that Jesus isn't the only Savior. In fact, there are many saviors in the world and you really can't get the right perspective on Jesus till you've given all of them due consideration.
Let's take a look at a few. Read more
Ritual Means Little
If The Heart Hasn't Changed
As I mentioned in a previous post, the phrase "Christmas Story" encompasses far more than just a nativity scene. There are other related events and people that add a lot of color and meaning but receive nothing more than a passing glance. Leaving them out means we get only a partial picture.
Zacharias Is A Good Example
One person connected to the birth story that gets very little attention is Zacharias. His story is found in the first chapter of Luke and takes place six months before the conception of Jesus.
Let me share his experience.
Serving But Possibly Cynical
The story opens with a few background details about Zacharias and his wife, Elizabeth.
He is a priest and they are described as righteous and blameless (upstanding) but childless. They are also well beyond their child bearing years. Not a happy state since children were believed to be a sign of God's blessing. Culturally it was considered shameful not to have kids.
At the time of the story Zacharias is in the Temple burning incense and something very unusual happens. An angel appears and tells him very matter-of-factly that his prayers have been heard. He and Elizabeth will have a son whose name will be John.
There couldn't have been a more appropriate time for the angel to appear. Incense was symbolic of prayer and this is obviously something for which Zacharias and Elizabeth had prayed. His response, however, was anything but believing. Instead of humbly accepting this good news and being thankful he was skeptical. His response: Read more