A Rush You'll Savor A Long Time
Coming to Durban? Don't miss the opportunity to take the big leap at Moses Mabhida stadium, the tallest swing in the world. It's scary but what a rush!
Skip to 1m50s to see my jump.

The numbers to remember:
106 Meters (347 feet): the height of the jumping platform.
88 Meters (288 feet): the length of the jump.
220 Meters (721 feet): the length of the swing arc.
352: the number of steps to the jumping platform.
Looking down on the stadium in person gives the best perspective but the numbers are impressive.
Jump Procedure
I was impressed with the professional and friendly manner of the Jump personnel. The video shows it all but the procedure is:
You're fitted with a full body harness in the Jump office.
You make your way from the office to the stadium arch.
You climb the steps to the Jump platform safely secured by a guide wire.
You are fitted with two safety wires before climbing down a short ladder to the Jump platform.
On the platform you are accompanied by two Jump managers who carefully connect you to the Jump cord – before releasing your safety wire – and gently guide you to the edge of the platform.
The Jump managers count "1, 2, 3, jump" and you leap into the chasm – after dispelling your one moment of doubt.
Once the swinging stops you're raised to the Jump platform and reconnected to the guide wire.
Reverse the steps till you're back in the Jump office.
You even receive a certificate proving you made the Jump and once framed, it gives you bragging rights for years to come.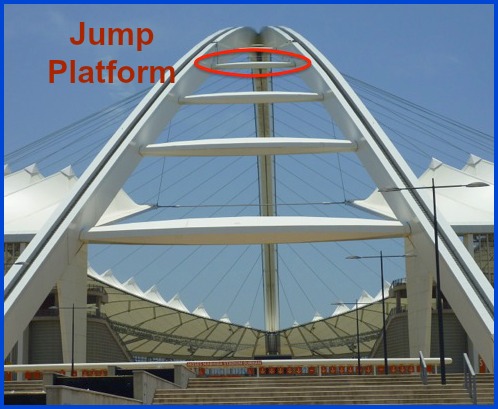 You can see more great pics in the slider at the bottom of this page.
For address, contact details and directions read further. Read more
Beautiful Setting
Not So Appealing Surrounds
Just south of Amanzimtoti – near Winkelspruit – the Suntide Illovo Sands, a Holiday Club timeshare, is situated approximately 150 meters walk from the shoreline.
My wife and I made a midweek visit during the winter months – middle of June – and here is what we found.
The positives:
It is quiet, except for the sounds of the surf and the blowing of the wind. Very pleasant.
Units were neat, tidy, well maintained and self catering.
Grounds were clean and well maintained.
Our six sleeper unit had two bathrooms and two bedrooms. The 5th and 6th person were accommodated on beds in the lounge, beds that I could rest on.
Easily accessed braai units (BBQ's) are located throughout.
All the usual timeshare services and amenities: daily house cleaning, game room, pool table, table tennis, an assortment of games, laundry, pool, TV and babysitting.
Every unit has beautiful views of the beach and ocean.
Personnel are friendly and professional.
The upmarket Galleria Mall within 12 kilometers drive.
Unfortunately, however, the negatives outweigh the positives, at least for me: Read more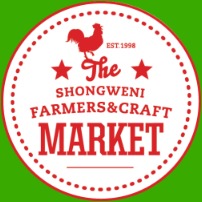 A Bustling Market
Bringing Country
Closer To Durban
If you're looking to buy fresh farm products you need look no further than the Shongweni Farmers Market. With over 200 stalls it's the biggest and best market of it's kind in Durban, maybe KZN.
Operating every Saturday morning from 6:00 to 10:30 AM in an easily accessible location, you'll never run short of your favorite foods and they have everything:
Fresh vegetables of every kind (some organic).
Fresh meat.
Eggs (double yoke for the extra hungry).
Health products.
Freshly baked bread (buy early, they run out soon).
Crafts galore by local crafters.
Furniture, indoor and outdoor.
Not to mention jewelry, tools, gadgets and many vendors cooking food to your liking on the spot. I couldn't keep count of the cappuccino machines. They even have a large (200 capacity) open sided tent to eat under and it stays full. If you don't like eating in a crowd get take-away. We took our rostis home and had them with double yokes. Read more
Beautiful Setting, Friendly Animals
Tasty Food and Fair Prices
The Winsome View Animal farm, situated on an equine boarding ranch in the Summerveld hills (near Hillcrest), is surrounded by beautiful scenery and is home to loads of up-close-and-friendly animals of all kinds. Some roaming: rabbits, chickens, geese, goats and more, and some in pins: ponies, donkeys and pigs. There is also playground equipment and an obstacle course.
Entering through a hundred meter, well manicured tree lined drive, adjacent to horse paddocks, you realize you're on a real farm. Nothing artificial. Walking through the animal farm gate you're greeted by curious animals and friendly staff with a few barking dogs in the background. There was also a small nursery to round out the country feel.
Though the farm is tailor-made for kids, a well managed bistro – a real plus – offers great fare for adults.
The dishes are garnished and seasoned with produce from an on site organic garden managed by Chef Alex. If you've never had salad made from freshly harvested produce you won't believe the difference. The flavor was amazing. And the cappuccino was really good too. We had two cups.
Although the bistro is outdoor-only it is well protected from roaming animals by fence and from the sun by umbrellas. It is also being expanded as I write. A new section, enclosed and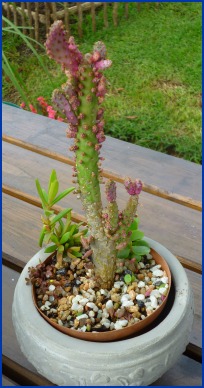 covered, is under construction. They recently introduced Friday nite Fine Dining. I haven't been to the Friday night meal but having met the Chef and eaten the food, I'm sure it is good.
It's a great place to satisfy both the children and the adults in the family so make your plans to visit. The prices are very fair.
Entrance: R12 (going to R15 soon)
Pony rides: R6
Animal feed: R6
Open from 9:00 AM to 3:00 PM Tuesday through Sunday and public holidays, they cater for birthday parties, school groups and holiday camps, maximum 50. Contact Cheryl for bookings and details on (082) 892-1615 or (076) 870-0356. To contact by email: info@winsomeview.co.za.
Following are: GPS coordinates, directions and a map. Read more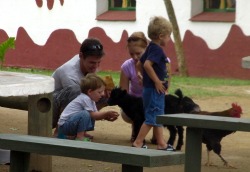 Not a zoo, not a game park and nothing like a museum, this farm is home to 1000 animals (all kinds), many in kraals (corrals) or pins and several roaming free.
Just like a real farm!
Walking around the 3 ½ hectares of land, you are accompanied by friendly animals, all very pet-like. They are so accustomed to people, they eat right out of your hand.
The African Grey in the entrance hall bent his head over inviting me to scratch the back of his neck. One pig smacked his gums repeatedly to get our attention and the young goats weren't afraid to beg for a handout.
You're allowed to bring your own picnic lunch but if you come empty handed they provide small bags of feed for the animals and the café offers real cappuccino and great brownies (To Woolworth standards), along with more substantial fare – all reasonably priced.
Speaking of price, entering the farm costs only R28 per person (children 18 months and younger free). They have intentionally kept their price reasonable and they cater for families, school groups, church groups, birthday parties and more. For groups, the price includes one pony ride for each child.
They really have gone the extra financial mile!
What they offer: Read more