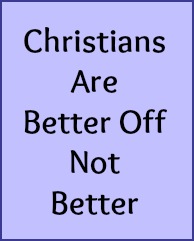 Gospel Leaflets Don't Correspond
To Growling Stomachs
Strategy is often treated with ambivalence by Christians.
It isn't difficult to understand. Strategy simply refers to the plans we make for reaching specific goals. A good strategy keeps you focused and efficient. We all understand that. It's a good idea.
The rub comes because we worry that planning on a human level may be at odds with planning on a divine level, and we don't want to interfere.
So I let's take a look at the concept of strategy and answer a few questions:
Should we be strategic?
Is being strategic the same as being biblical?
Is being strategic spiritual or is it just mechanical?
Is human strategy by nature in conflict with divine strategy?
The short answer is make a plan and work it as well as you can without forcing it. Circumstances have a way of guiding us through the process.
But the answer needs more detail and to find it we need look no further than the Apostle Paul. [Read more…]