American Football Appeals
To Analytical Minds
Everywhere
My friend, David, was born and raised in South Africa (and very naturally lives and breathes rugby) but through American friends was introduced to American football. He's now a football believer and follows the game more closely than most Americans. He's also got a very keen analytical mind (he's in the law profession) and remembers everything he reads or hears.
Fortunately, he's also a Jaguars fan so at the end of the 2014 season I asked for his thoughts on how the head coach, Gus Bradley, was doing. Following was his response. Read more
Designed For Children
Written For Everyone
The Green Ember
is a great story written well. Rabbits are the heroes, wolves and hawks the villains.
The story is full of intrigue, adventure, action, mystery, surprise and struggle, but with a good mix of humor and playfulness. Written for children but in a way adults will enjoy.
The characters (the good guys) depict personal growth, sacrifice, humility, loyalty, trust, wisdom and dedication. The bad guys do what we expect bad guys to do. The story encourages us to visualize, believe in and work toward a future we cannot see.
Problems are created and resolved. Empathy is felt for those being wronged and disgust for those causing it. You'll easily recognize and identify with the characters: the strong, the weak, the frustrated and the struggling.
A few phrases I loved: Read more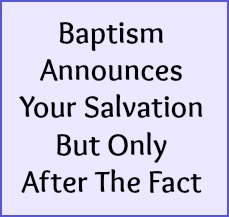 Is Form More Important
Than Heart
Should you get baptized or should you not? That's one question.
Another question, and one that is a little more difficult to answer is if you do get baptized, which baptism is best?
Those are important questions because Baptism is a Christian basic. It's universal. It applies to every believer but there are differences of opinion on this practice.
Some believe baptism saves or at least puts one in the right place to be saved. Others believe it has nothing to do with salvation.
Some believe infants should be baptized. Others believe they shouldn't.
Some believe baptism can be administered by pouring or sprinkling. Others believe full bodily immersion is required.
Some believe baptism can only be administered by qualified individuals. Others believe any Christian can baptize any Christian candidate.
Some believe only their denomination's baptism is legitimate. Others believe that's an unnecessary restriction.
Some believe the form is all important – only immersion is allowed. Others believe the heart of the individual is more important than the form.
Like belief, the decision to be baptized is individual. Unlike belief, you can't fake it.
Probably no Christian basic has been debated more than baptism and the debates weren't lighthearted. History records much feuding over this issue even to the point of drawing blood.
The Bible says much more about belief (faith) than baptism but what it says is important. Here are the facts:
John the Baptist initiated the tradition of baptism.
The high number of baptisms was evidence of John's effectiveness.
Jesus was baptized by John, even though John questioned this.
Jesus first disciples were baptized by John.
Jesus taught his followers to continue the tradition of baptism.
From the Day of Pentecost onward disciples new believers were baptized. The practice stuck.
Paul taught that baptism symbolized the death, burial and resurrection of Christ.
From these facts we can isolate several takeaways: Read more
Belief Cures Cynicism
And Prevents Fatalism
Belief is simple. It isn't restricted by age or intellect or culture.
It comes naturally to all of us but doesn't always stick around. It shifts. It shouldn't be taken for granted.
Paul preached it. Peter preached it. Both were following the example of Jesus, who preached it before them. Obviously, it's important.
It's a timeless universal response common to all Christians. We shouldn't allow it to get lost in the jargon or smothered by bad attitudes. Following are a few facts to consider. Read more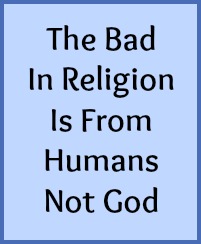 Don't Stop
At The Foundation
This is the first post in a series on Christian Basics. By Basics I mean essential issues, issues that apply to everyone.
Five such basics are: Belief, Baptism, The Lord's Supper, Organization and Purpose.
These are more than foundational. They form the superstructure of Christianity as well.
A house is never just a foundation or slab.
Start a discussion around any one of these topics and the conversation either becomes heated or confused. Neither the glazed-over look nor frustrated response is unusual.
But these are basics. Simplicity should be the rule.
There are only so many issues to consider and there are only so many questions to ask.
The problem is the more we ask, the more complicated the answers become. They expand. They grow. And they become proprietary as well. Read more