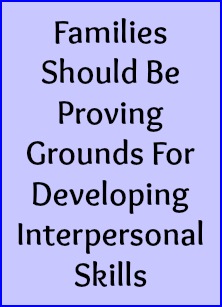 No One Is Automatically
A Friend Or Enemy
Not Even Family
It's very easy to think of friends and family as two different things. We inherit family and we choose friends, but can they migrate? Can one ever be the same as the other?
The Bible mentions three different categories of individuals other than family:
Friends
Enemies
Everyone else in between
But the relationships we have with people are dynamic. No one is born a Friend or Enemy. Instead everyone starts out in the middle, neutral, and then moves one way or the other. We might illustrate it like this:
Family is not represented on this graph and rightly so. No family member automatically fits into any one of these categories. There's overlap as the following illustration shows.
Obviously, we tend to think of family members as "like" friends, but are they really?
We also never associate family with enemies even when the comparison is justified. Read more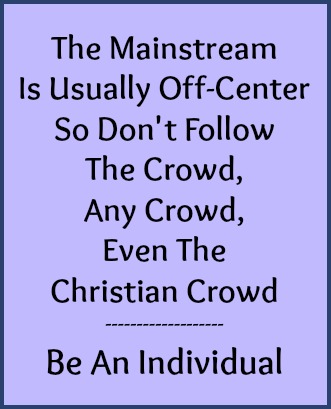 Promotional Price of $0.99
Or FREE On Kindle Unlimited
It's been a long wait but Tithing For Today: Why Tithing Is Good For Everyone In Every Era
is finally live on Amazon, in Kindle format, and at $0.99 is priced to sell.
You'll be glad to know the book doesn't take a demanding tone but instead is sufficiently exegetical, pointedly philosophical and, though not a how-to book on managing finances, encourages the use of copious amounts of practical wisdom in the discipline of handling money. The book also takes a decidedly more patient tack toward those learning to incorporate this practice in their regular budget.
Because "Tithing" enjoys a long history in Scripture – Genesis to Hebrews – it deserves serious consideration by every thoughtful individual and Tithing For Today
provides the rationale to answer such questions as:
Did Jesus (and Paul) eliminate tithing or reinforce it philosophically?
Did Jesus eliminate the "Law" or just the curse?
Does corruption countermand tithing?
Should our giving be by budget or whim?
If we tithe on net income which "net" are we talking about?
And more. The author's hope is the book will give you plenty to think about.
God Uses Illness
To Heal Us
In Different Ways
Mention John chapter 11 and most people think of Resurrection. No surprise there. The chapter records Jesus raising Lazarus from the dead and most sermons on that chapter focus mostly on that event. It's the dominant topic. It's hard to study the chapter and not think about resurrection but it's also obvious. Maybe there is something else in the chapter we should look for.
If we poke the context a little other lessons might surface. Read more
A Well Said Point
Is Worth A Thousand Words
Pure prose, even when well written, can easily become long winded which in turn stifles rather than stimulates the thought processes. We've all been there.
That may be the reason poetry became so popular. It says a lot in very few words and very graphically. It's hard not to like. But, theology doesn't fit too well in poetic rhyme. It needs definition and explanation.
In recent times, however, the art of taking long drawn out, slow building concepts and encapsulating them in a few carefully chosen words has become popular. It is one way to reduce a big idea to one easy to remember sentence or phrase. That's the idea behind headings also.
Mark does this often in "To The Wall" and I thought I would mention a few to give you a glimpse of what you can expect. Read more