Easy To Find
Hard To Leave
Literally! You can't miss Scrumpy Jack's. It fronts on the road and sits on a hill.
It's also on the way to just about anywhere you're going in the Central Drakensberg (7 kilometres south of the Thokozisa information centre on the R600, opposite the turn off to the Ardmore Guest Farm, just after the entrance to The Nest if you're headed south).
What that long winded description means is it's right in the middle of anywhere you want to be in the Central Berg.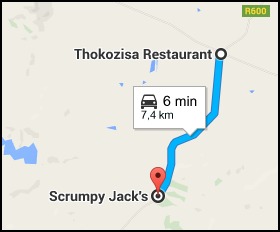 But the visibility and easy access aren't the most important bits of information.
I wouldn't say this shop has everything – no shop does – but it has a very diverse and personalized assortment of offerings: Bee tours, pony rides, a cafe and more. It even has a pet pig named Porky who lazily – sometimes snoringly – welcomes all visitors to the shop.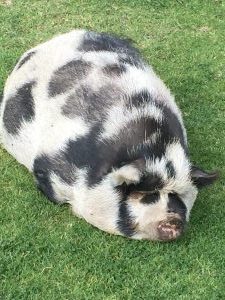 The shop has a range of delectables to browse and buy: chocolates, nougat, nuts, biltong, jams, brittles, biscuits, teas, coffees and hot chocolate to name a few. I even noticed corn chips and a cool drink cooler.
If you're snackish or ready for a meal, no worries. Seating is available and they offer puddings or light meals with hot or cold drinks to order.
But there's more. This is not just another been-there-done-that tourist shop. What makes Scrumpy Jack's unique are the high quality, locally produced and packaged products that you'll rarely find any where else. [Read more…] about Scrumpy Jack's Can't Be Missed